Professional Profile
Tyler J. Woods, MAI
Formed in 2001, Tyler Woods Appraisal Services, LLC is based in Salem, OR.
For more than 20 years, Mr. Woods has provided appraisals serving functions that include; the purchase and refinancing of property, divorce settlements, property acquisitions, family estates, condemnation, lease analysis, insurance settlements and property tax disputes. Also appraised includes property encumbered by conservation and restrictive easements.
Certifications and Designations

Mr. Woods holds the MAI designation and is a state certified general appraiser in both Oregon (C000655) and Washington (1101088).
Personal Background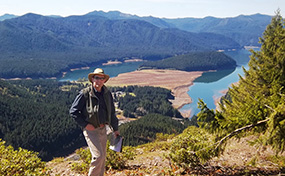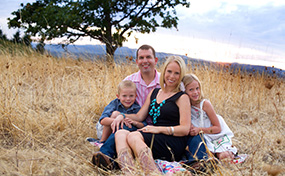 A native of the Willamette Valley and graduate of South Salem High School and Western Oregon State College, Mr. Woods lives in Salem with his wife Chenoa, daughter Caitlin and son Zachary.
Mr. Woods has strong community ties. He was the 2015-2016 Chairman of the Pastoral Council at St. Edward Catholic Church and currently volunteers on a weekly basis at St. Joseph's Catholic Church. Mr. Woods is presently the Region 1 Representative for the Greater Oregon Chapter of the Appraisal Institute and is a member of the Oregon Society of Farm Managers and Rural Appraisers. Other former involvements have included being the assistant tennis coach at South Salem High School and coach in the Upward Basketball League during the 2015-2016 season.